Timeless lives of the Pokot
Oct 5, 2023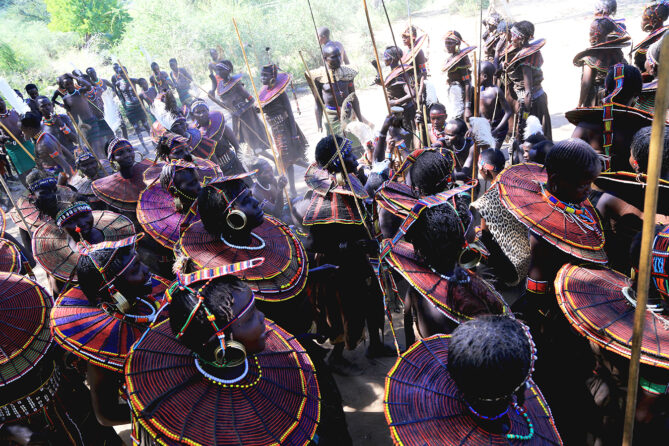 Deep in a remote part of Great Rift Valley is the territory of the Pokot people. A scenic boundless haven, which is also a desolate and baking hot land, where survival has been challenged and evolution of strong and resilient people now stand.
A culture of great pride and great solidarity, colourful in their dress, open and warm by nature and free in their spirits. But most of all the Pokot stand true to themselves uninfluenced by society and the pace of life that traps the majority of us. A respected system of law and order is led by a council of elders.
For a couple of hours by pre-arrangement, we have the honour to step into their lives, witness their traditions and become immersed in their world.
Tropic Air offers a range of scenic flights – both full day and half day, and the Pokot excursion is an add-on to our 'Suguta and Lake Turkana' trip, or our 'Lakes of the Great Rift Valley' trip.