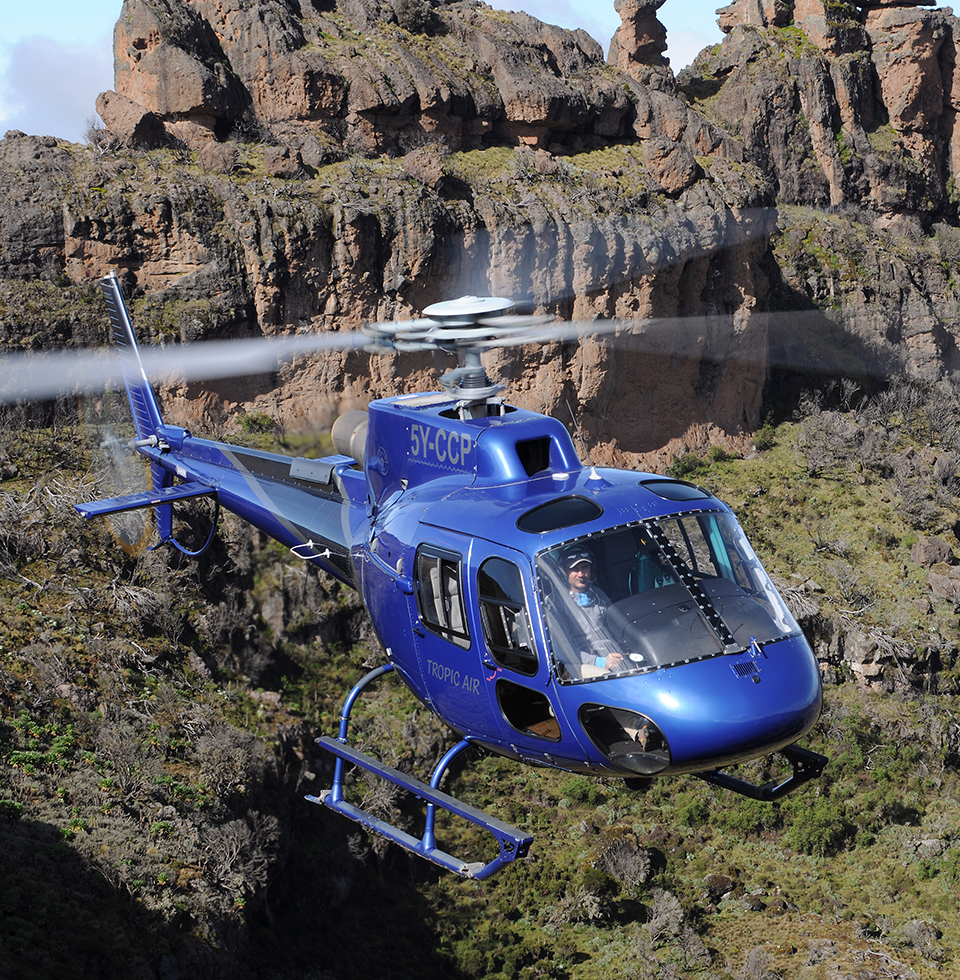 Airbus H125
We operate five Airbus H125 (AS350B3) helicopters – they are the best in their field with superior performance in extreme environments.  Flights are low level with the doors often wide open, forward facing seats, maximum comfort and head sets for easy communication.
Capacity: 5 passenger seats and 1 pilot
Speed/ Distance:  115 knots per Nautical Mile @ full weight
Endurance:  3.5 hours (including 30 minutes reserve)
Emergency call-out:  Mobilisation within 30 minutes.
Heli Safaris