Speed, dust, adrenalin of the World Rally Championships
Jul 12, 2023

The World Rally Championship (WRC), which was first held on Kenyan soils 70 years ago, took place for just the 3rd time in two decades (in June 2023). The thrilling high speed modern generation event was held Naivasha in the Great Rift Valley – the 7th of the 13 round championship – and the only one on the African continent!
If you can imagine cars producing 360kW from turbocharged, three-cylinder engines, with power sent to all four wheels and a suspension tuned to maximise grip – that's just part of the thrill. LOCATION – the wilderness, sandy roads, hairpin turns, and flats where speeds of up to 200km/hour are reached in seconds! The DUST is iconic!
Tropic Air was privileged, for the 2nd year running, to fly the international TV crew, and legendary cameraman Bart Van Aert, who provided incredible aerial coverage from a Shotover camera mounted onto the nose of the helicopter.  Our pilots delivered their best flying skills with faultless manoeuvres!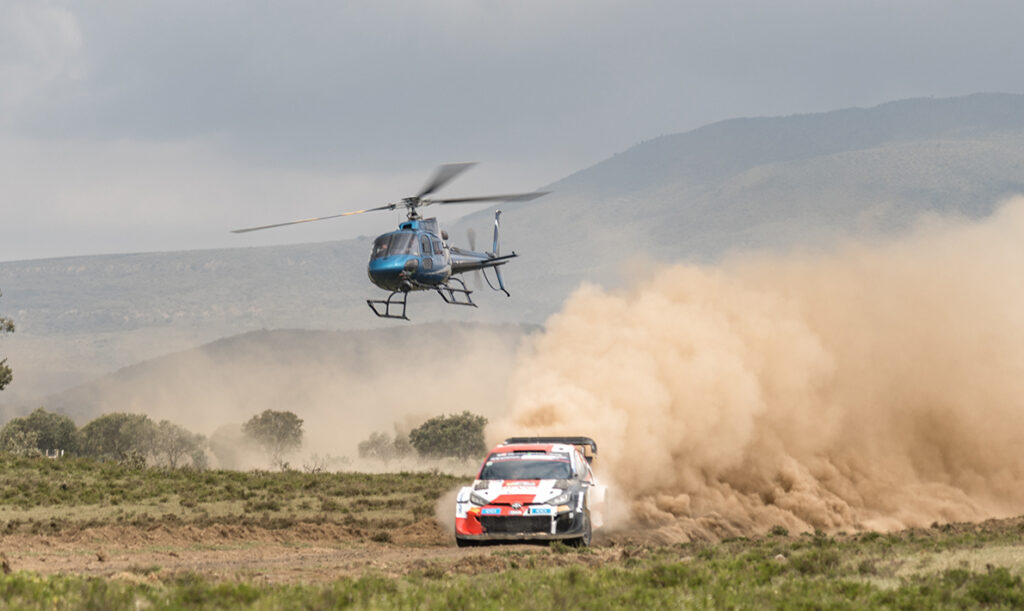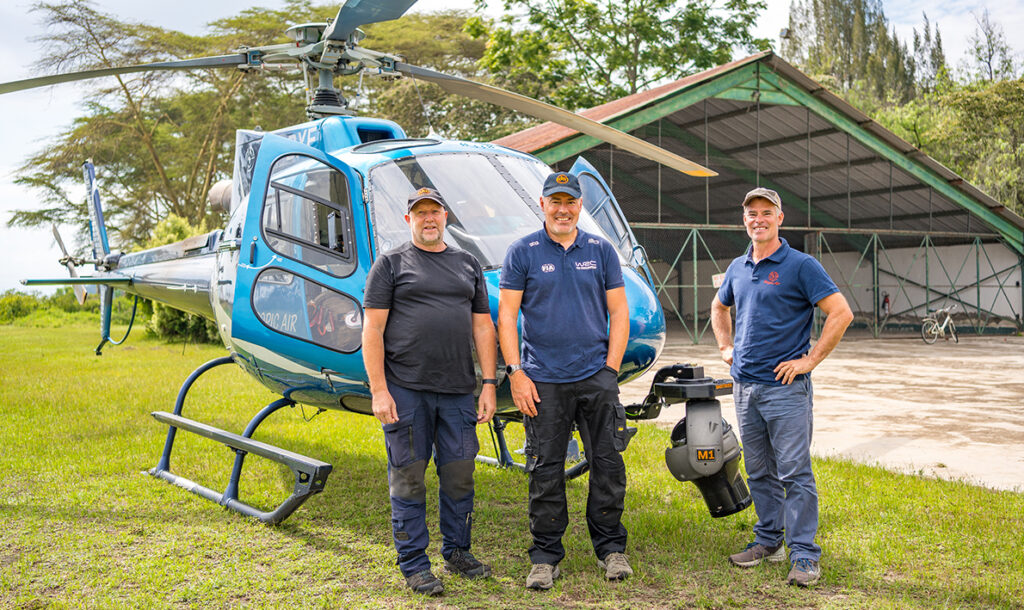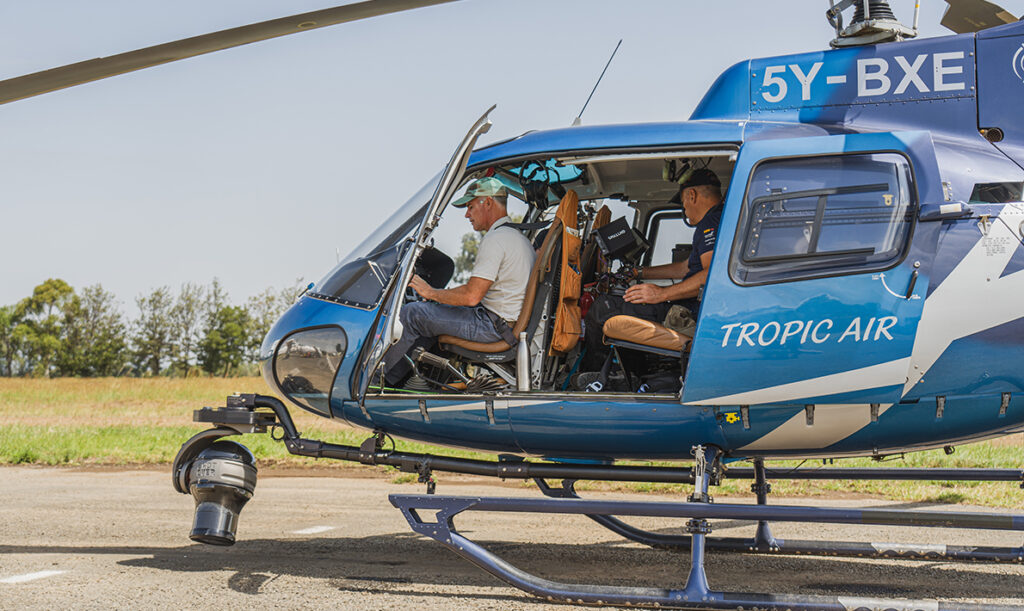 Media manager and photographer Joe Andreys was on site, and captured amazing images of the action!