"Caravan of Love"
Sep 13, 2021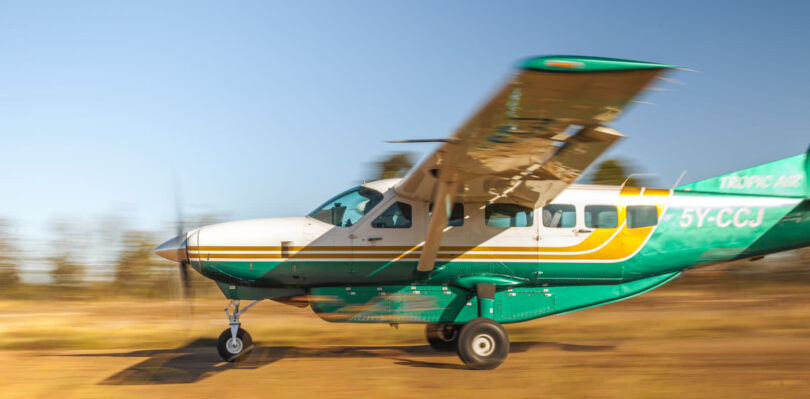 One of our Cessna Caravans taking off from Nanyuki for a day of charter flights! It can carry up to 11 passengers, and is a single engine aircraft with a reputation as the safest general aviation aircraft ever built!
We have a fleet of 4 Caravans and 1 Cessna 182 which is the 'workhorse' of the fleet. It flys just two passengers at any one time – all over Kenya.
All our flights are booked on private basis, and the aircraft is therefore exclusively yours! Get in touch if you would like a quote.

Photo: Andrey Josephs