Signature Experience
Jan 21, 2020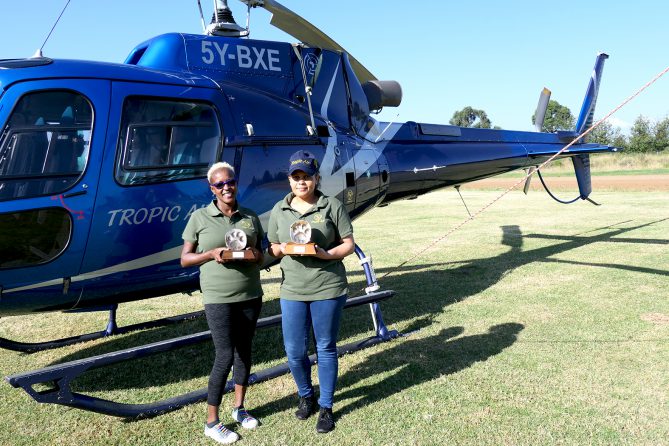 Thrilled to have been awarded two (out of just fifteen) 'Magical Kenya Signature Experiences' by the Kenya Tourist Board, in recognition for outstanding tourism offerings within Kenya's tourism industry. Through our Mount Kenya fly-fishing and Suguta Valley scenic helicopter excursions, we met the criteria of innovativeness, creativity and authenticity.
At the awards ceremony, Dr Betty Radier (KTB's CEO) stated that Kenya's tourism gems needed to be showcased and acknowledge for the role they play in promoting Kenya's tourism to the world. "This journey was started in 2016, and the purpose was to look at what we have as an industry, looking at what we can do as a marketing body together with our partners to begin to identify gems within our destination. Most importantly create a programme that will acknowledge the investment that goes into these gems".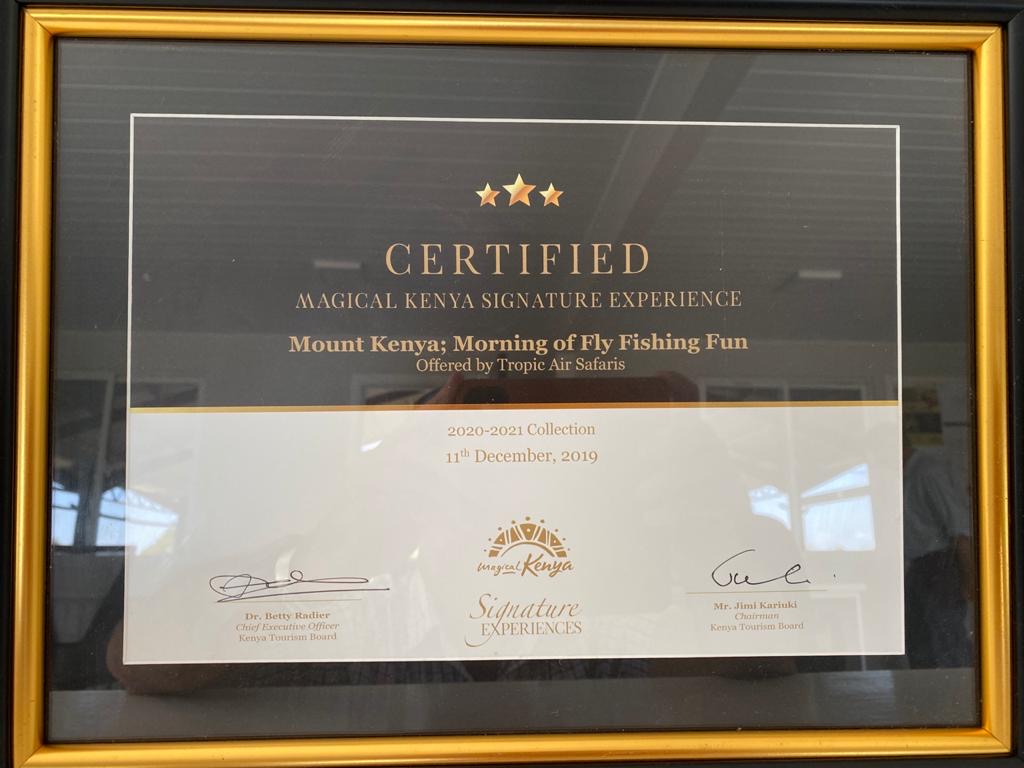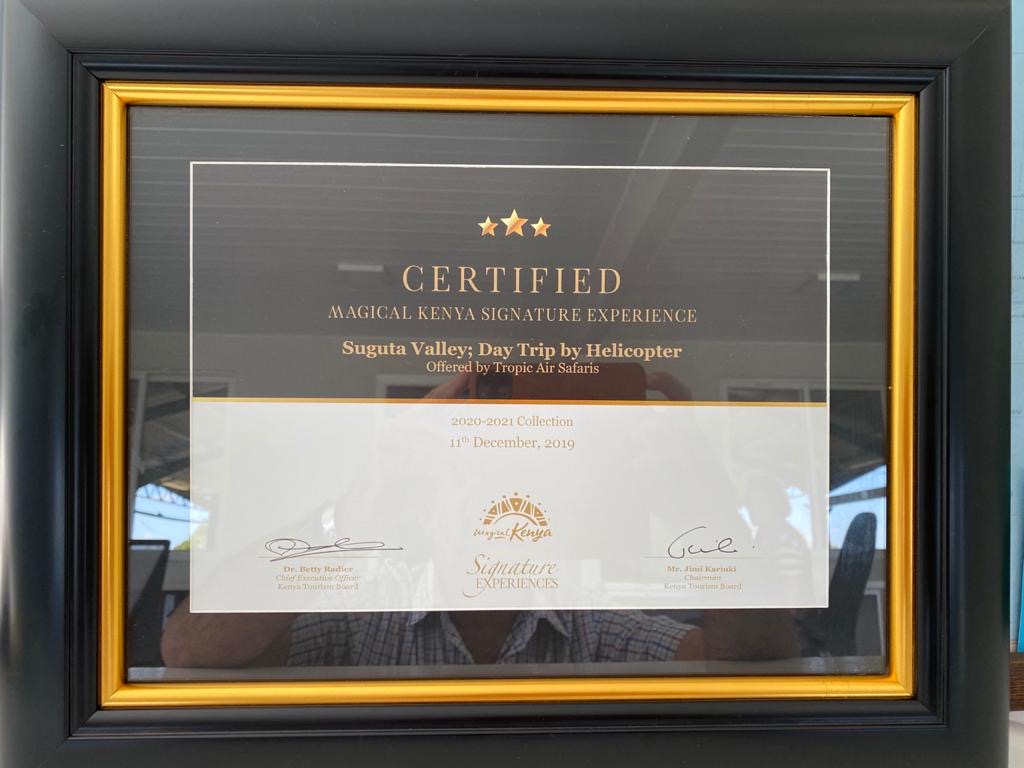 Photo (Top) of Liz and Caro – Tropic Air's operations team.
Tropic Air is an air charter and helicopter company based in Kenya, operating East Africa wide.