#MOUNTKENYAONFIRE
Mar 18, 2019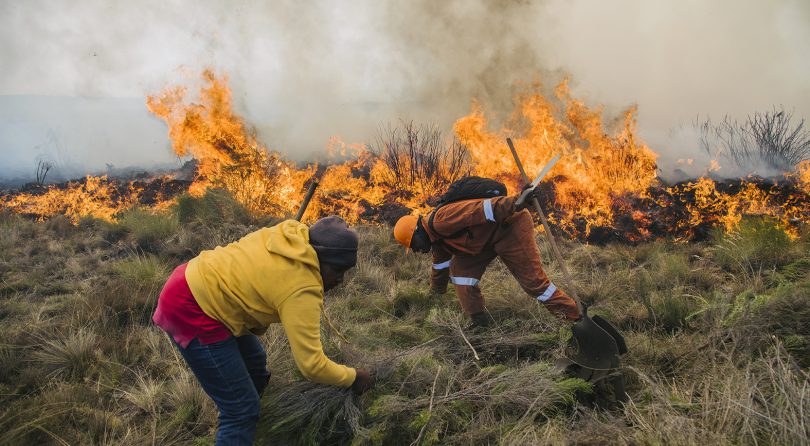 24th February – 5th March
Bush fires have been raging on the eastern side of Mount Kenya. Thousands of hectares of moorland has been lost, and the threat to Kenya's most important water tower remains, along with precious indigenous forests that flank the country's highest and most iconic mountain.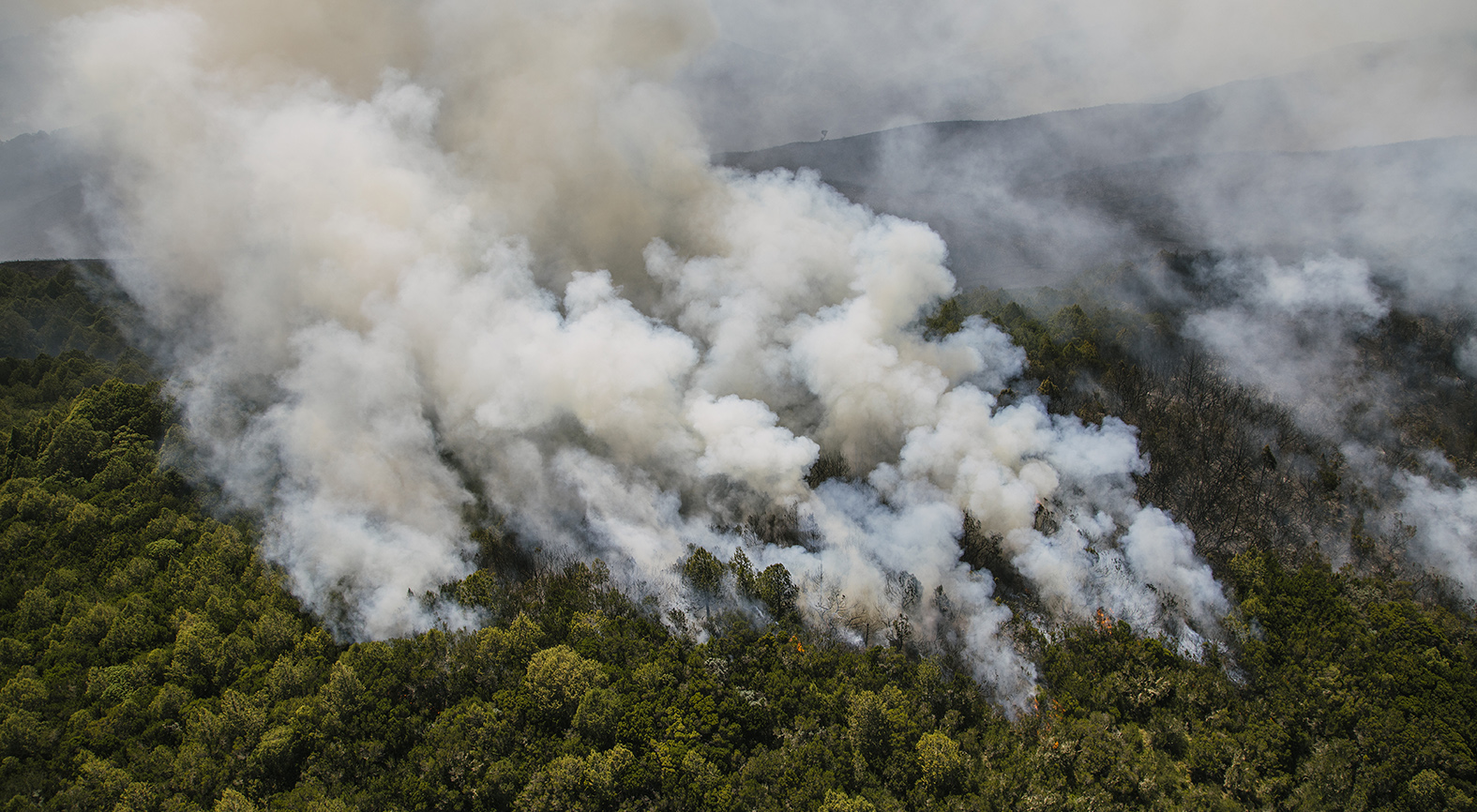 With incredible coordination by the Mount Kenya Trust and with support from Rhino Ark and KWS, the situation came under control within 10 days.  Support from far and wide has been overwhelming – Kenya Defence Forces sent 150 soldiers and a further 200 volunteers were fighting the terrifying wild fires from dawn to dusk. British Army, the Mountain Club of Kenya, the Sheldrick Wildlife Trust, Borana Ranch – and countless other organisations, business and individuals supported the efforts.  Generous donations were received in the form of money, food, water, blankets and fire fighting equipment. Anyone who could, donated and helped!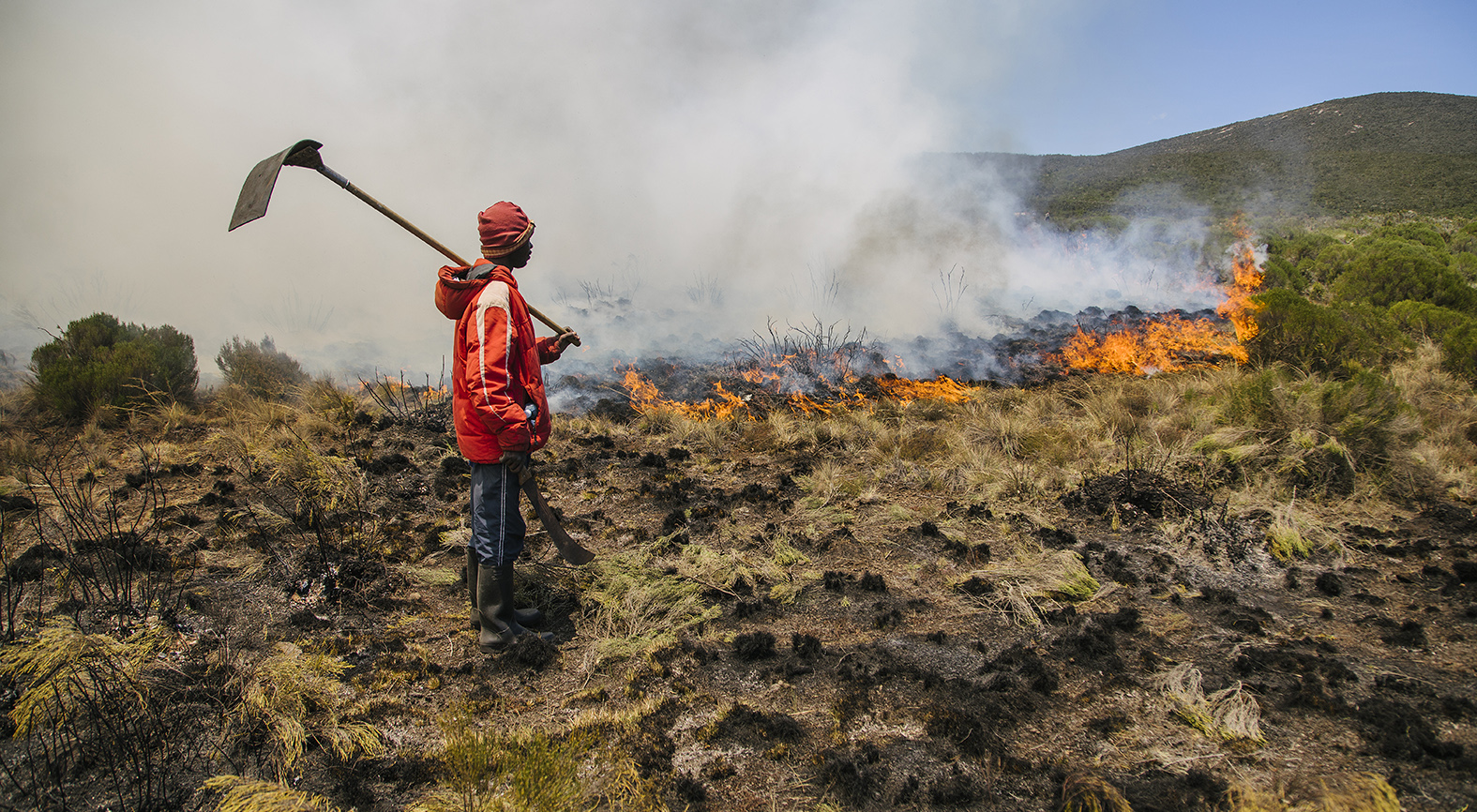 Tropic Air carried our aerial surveys at dawn with KWS and Rhino Ark to identify the areas in trouble. Our helicopters were moving rations and materials onto the mountain, and remained on site to mobilise teams and move people to the most needed areas.  We also used a 'bambi bucket' to drop water – the same was being done by the Sheldrick Trust helicopter and spray planes belonging to Farmland Aviation.
While we wait for our rains to come, the situation remains fragile and the risk of more fires breaking out is extremely high.  The Mount Kenya Trust is monitoring the situation.
@ Bobby Neptune