Life after covid-19
Apr 12, 2020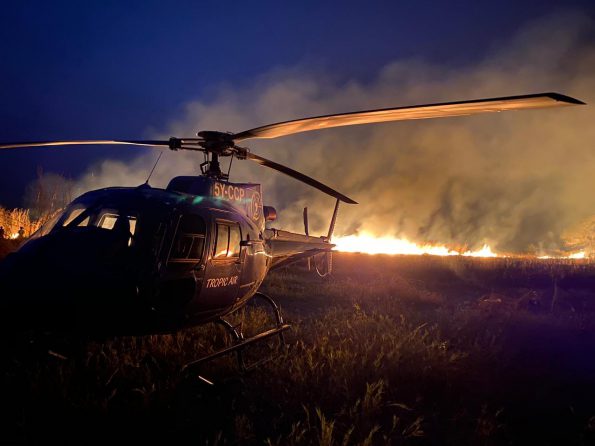 March in Gambella National Park, western Ethiopia, where the grass is long and dry – a bush fire broke out and raged towards our camp at terrifying speeds. Jamie, the camp team and community members rallied together to set up a fire break by back-burning – which was effective, and the excitement soon came to an end!
This is what is so special about our East African helicopter adventures – there is no predictability about what we will experience, above and beyond the wonderful nature, landscapes, wildlife, history, people and culture.
COVID-19 has turned all our lives upside down, BUT somethings will never change. Our travel adventures will be waiting for us when the time is right again!   Stay safe everyone, we will get through this!