Elephant falls victim to Hyena
May 5, 2020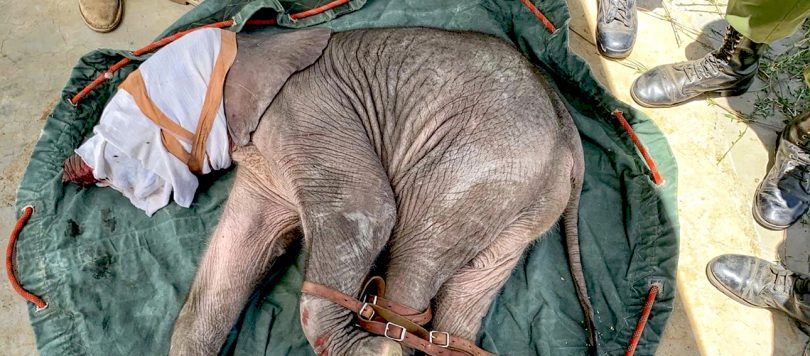 A heartbreaking story of a rescue that involved a tiny new born baby elephant (umbilical cord still evident), who was abandoned by his herd after he fell into a shallow well, and was attacked by hyenas during the night, losing most of his truck.
On the 18th April, the tiny calf was found at dawn by the wildlife ranges at Loisaba Conservancy in Laikipia.  They alerted Kenya Wildlife Service and Northern Ranglands Trust to support a rescue mission, which was coordinated by Batian Craig of 51 Degrees, and required Tropic Air's aerial support to airlift him to Reteti Elephant Sanctuary located in Samburu just an hours flight away, where he is receiving the critical care that he needs.  In the company of other orphans, will be hand raised and hopefully one day reintroduced into the wild.
Thank you to everyone who did so much on this day to make his rescue a success, and against all odds he's doing remarkably well!
Named 'Longuro' which in Samburu refers to someone who has lost a limb, he is getting stronger everyday, is full of character and adapting well to his disability.