Latest paint job coming out of the hangar!
Jun 25, 2019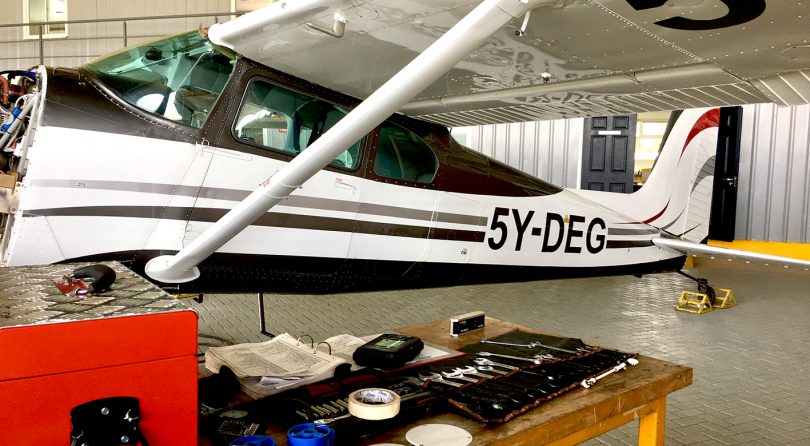 Our team in the hangar have done an amazing paint job on this Cessna 180!  From beginning to end its taken a month – that's including stripping off the old paint.  Professional job done on this fairly complicated design, and we are thrilled with the outcome.  Team led by Patrick Irwin (Chief Engineer Fixed Wing).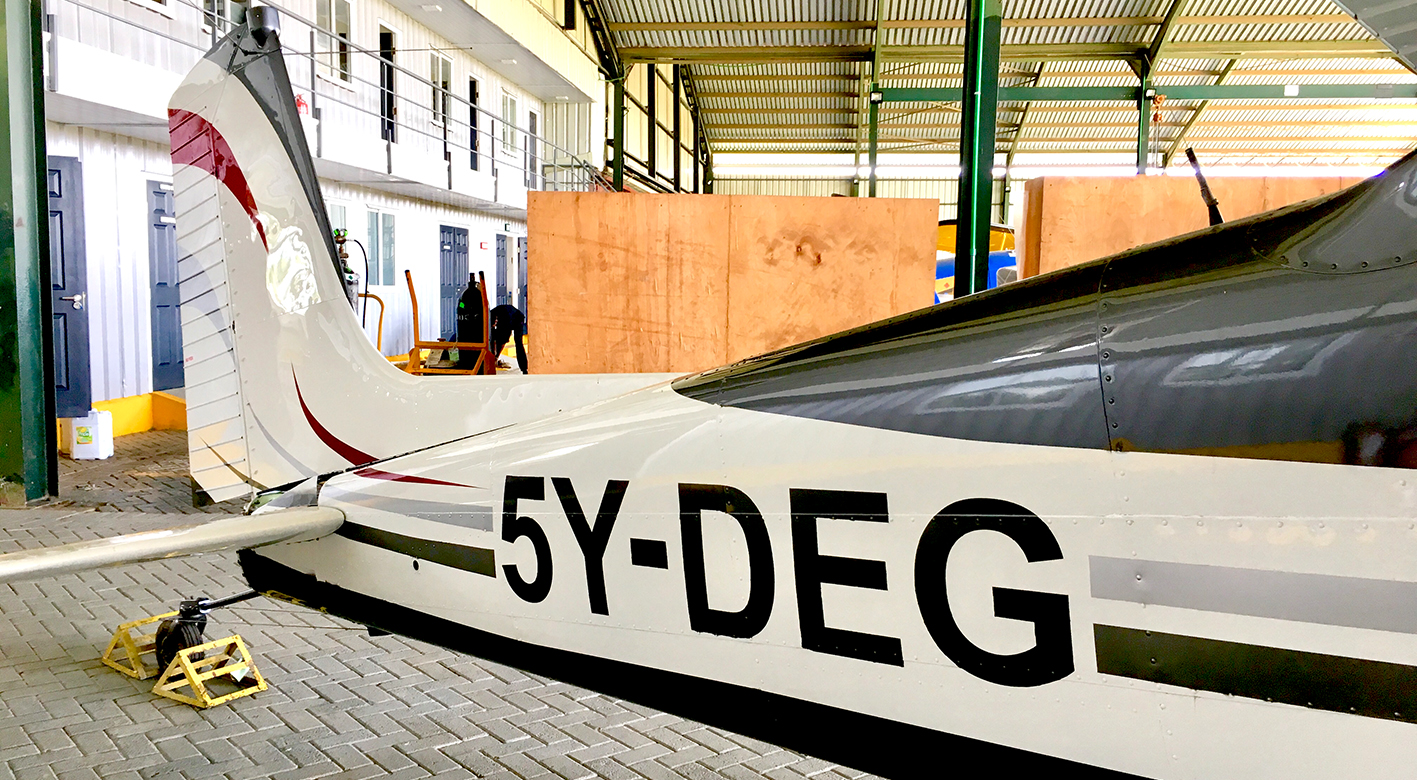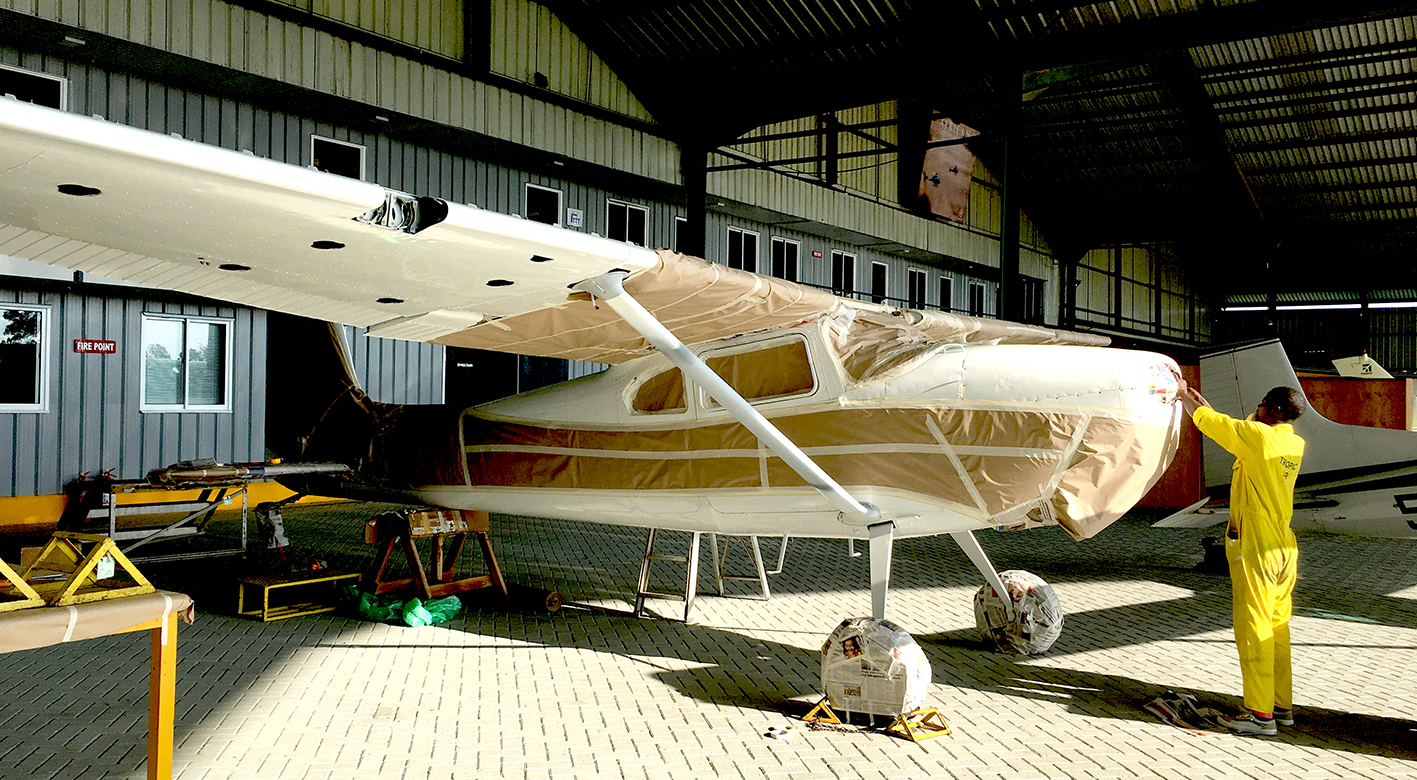 Here at Nanyuki Airfield, Tropic Air maintains our own aircraft fleet of Cessna and Airbus Helicopters, along with nearly 40 privately owned aircraft.