Blazing Mount Kenya
Mar 25, 2022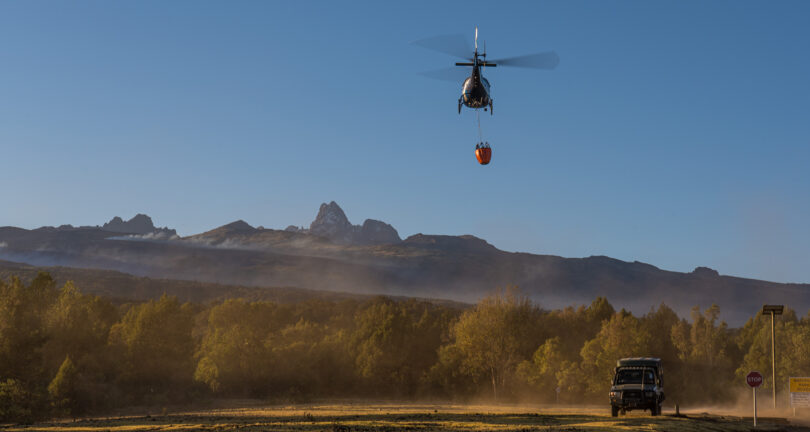 Vast efforts are underway to control the furnace of fires on Mount Kenya. Trained fire fighters are on the ground and making commendable progress, but in these dry and windy conditions the scorching flames are hard to control, and threaten precious biodiversity. Tropic Air helis are supporting with water-dousing on the impossible fire fronts where manpower cannot reach.
The entire effort is being coordinated by Mount Kenya Trust together with Rhino Ark Kenya Charitable Trust, with huge support from countless organisations and individuals.
This is an enormously costly but vital response, and fund raising efforts are underway.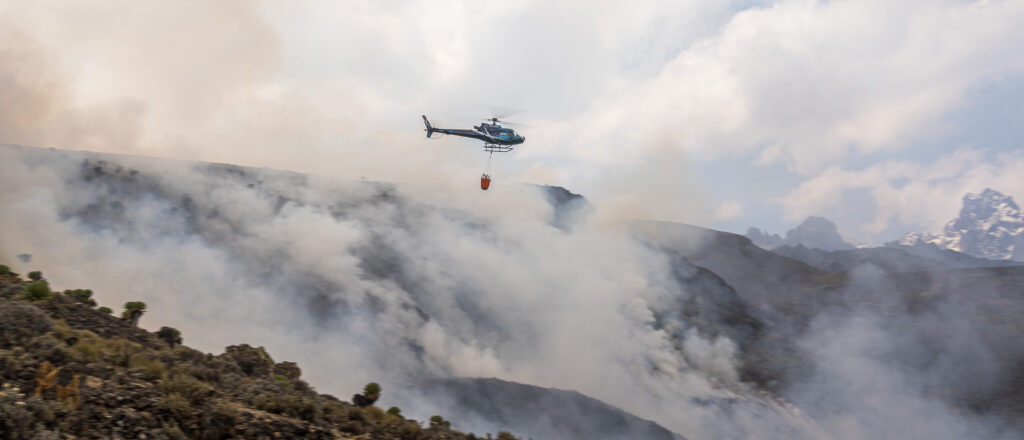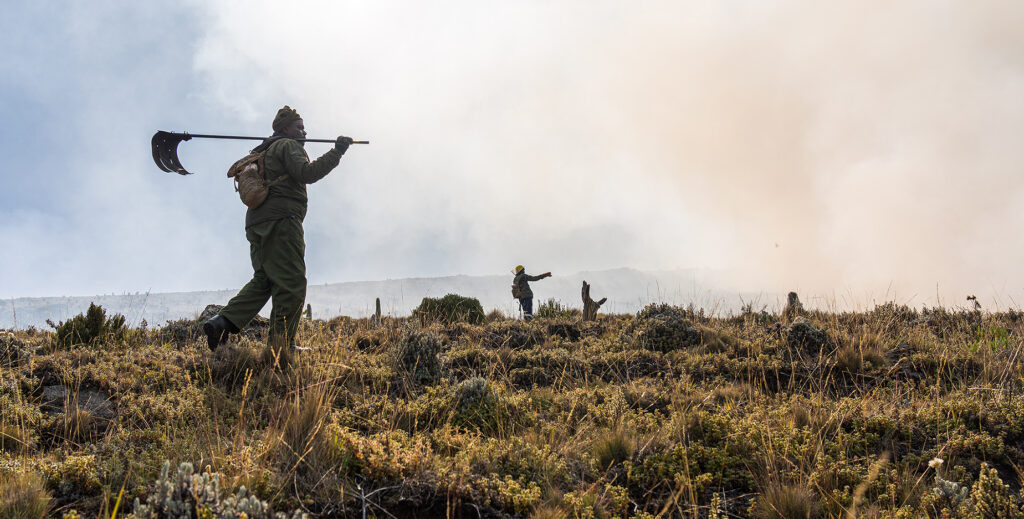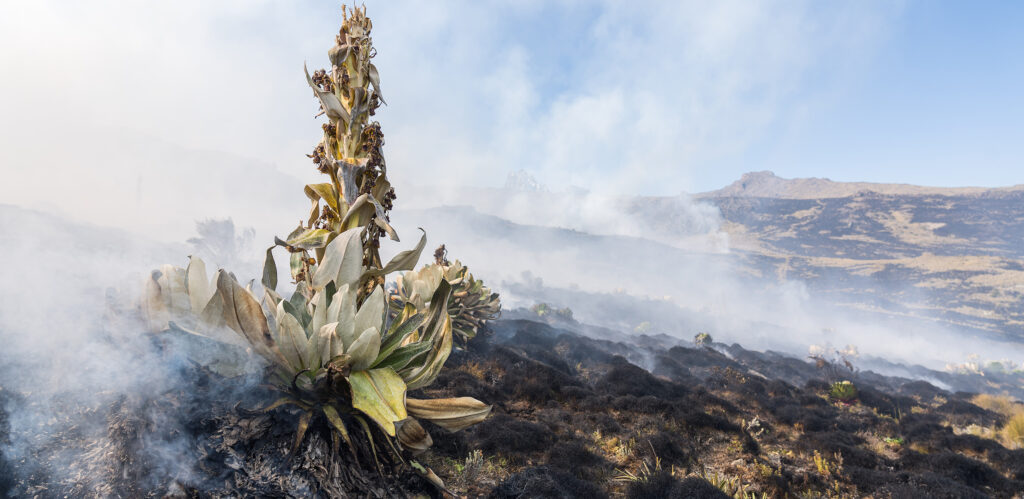 Photos: Andrey Josephs, March 2022