The heartwarming story of 'Neshashi'
May 7, 2022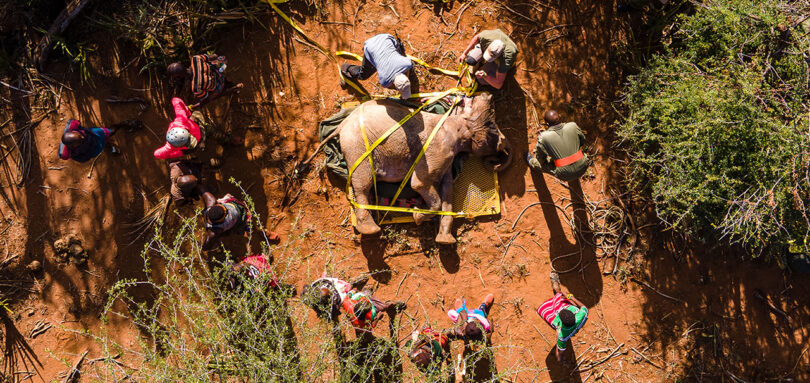 Neshashi – named after the place of her birth in northern Laikipia, was rescued at the age of 3 in January. A 'big' orphan but still vulnerable without her mother, the Sheldrick Wildlife Trust (SWT) with support from the Kenya Wildlife Service, Ol Malo and community members, made her challenging rescue happen.
Too big to fit in our helicopter – hired by the SWT to make the first of three crucial journeys to her destination at the Nairobi nursery – she was sedated, placed on a special flat bed and airlifted to the Ol Malo airstrip. A 30 minute flight to a Caravan aircraft, waiting to move her to Nairobi. It took great man power and initiative to load her into the plane – and by the time she landed in Nairobi it was dark. Still sedated her final journey started – by truck to the nursery. A very ambitious rescue and entire kudos to the SWT and the many people involved to make it happen.
Over the following weeks, Neshashi was slowly integrated into the nursery herd – and despite being the biggest elephant of the group, she was gentle with the handlers and the other babies, and bonded seamlessly. A heartwarming story of tragedy, dedication and success.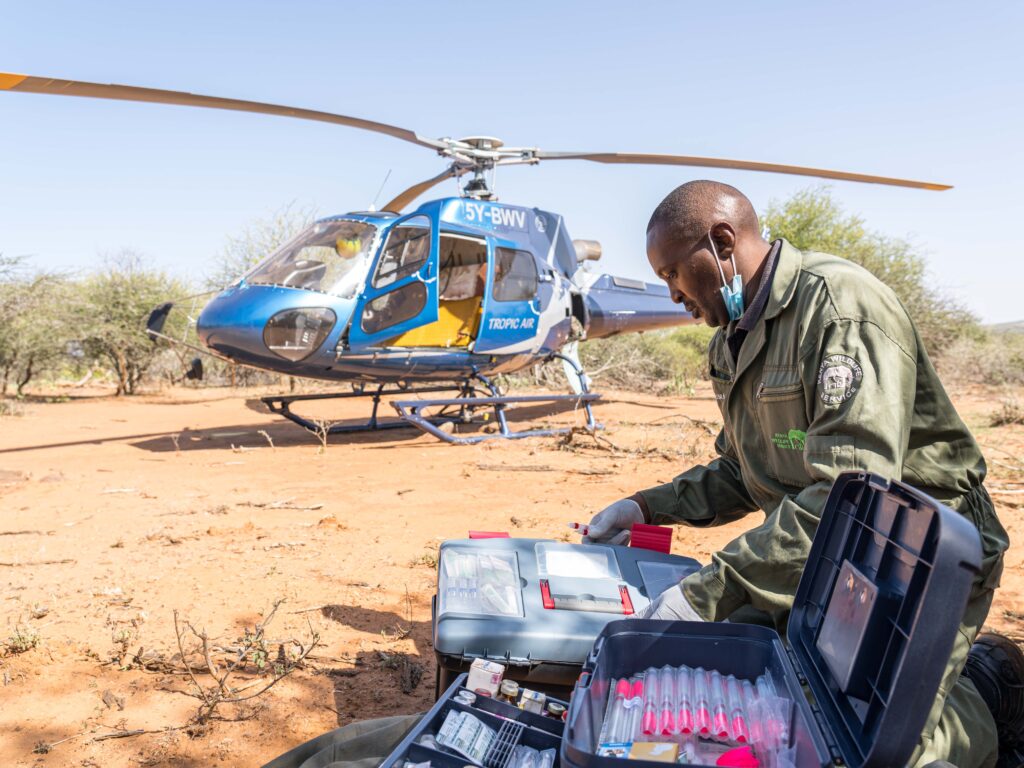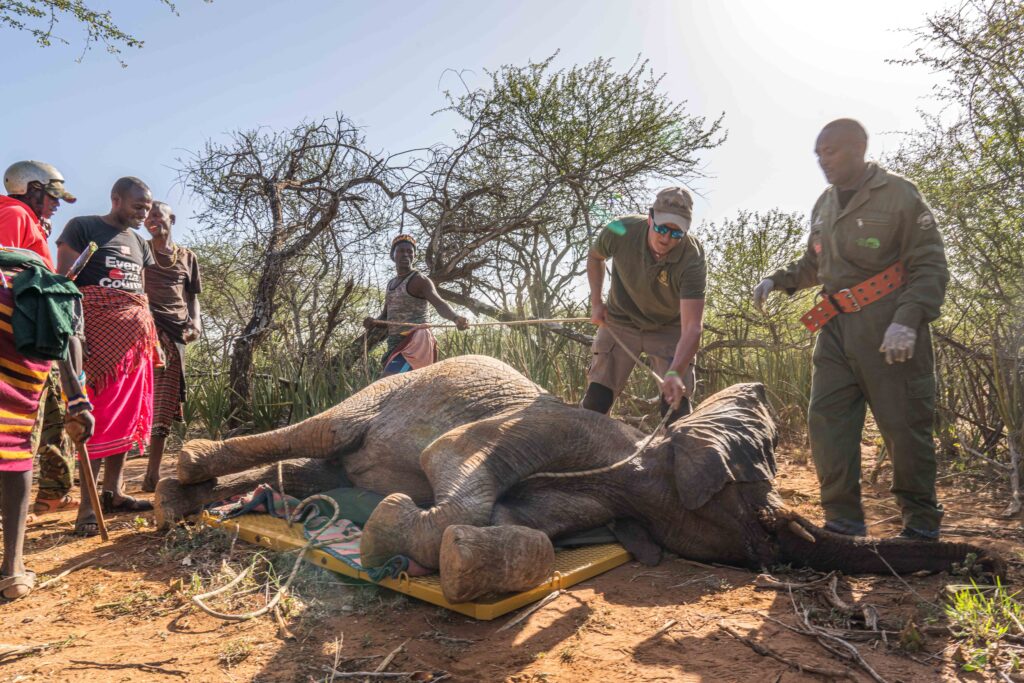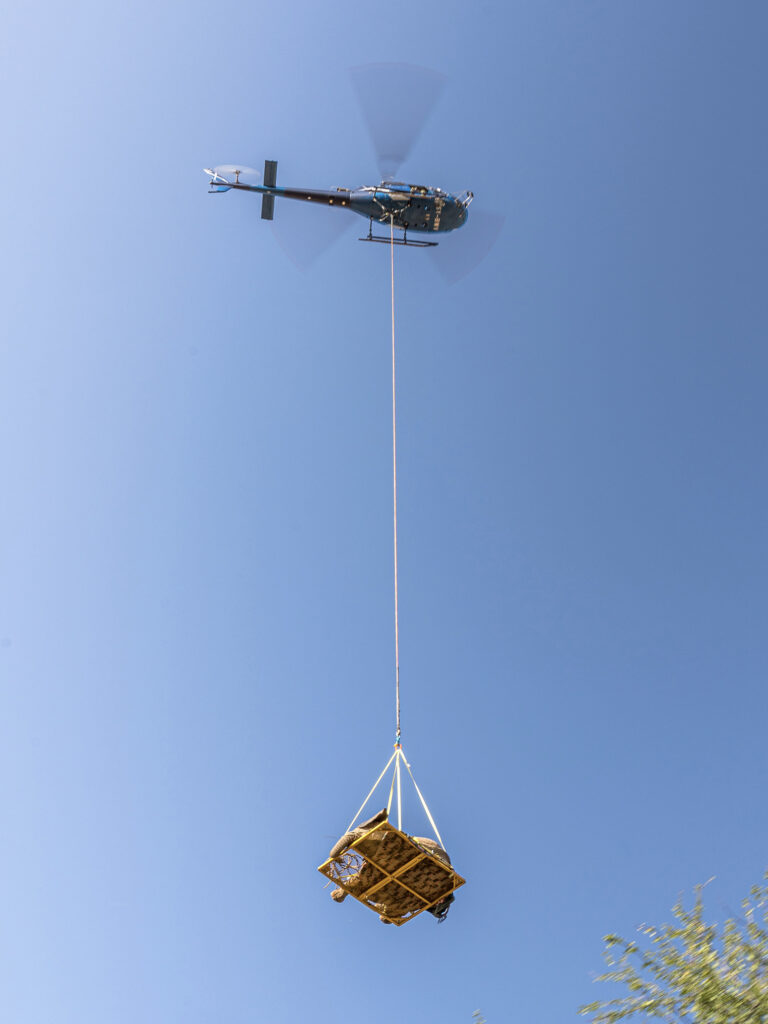 Photos Andrey Josephs