Creating, sharing … our social media guru!
Jul 13, 2022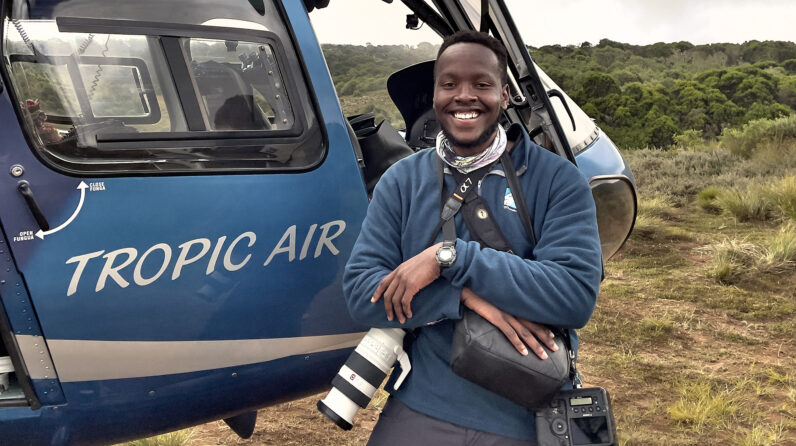 YOU have been asking 'Who creates Tropic Air's Social Media?'
JOE MURIITHI, Nanyuki-born-and-raised professional mountaineer and adventure photographer, is responsible for developing the content shared through our social media platforms. He is a talented photographer and editor, with a cool style that reflects just how exciting and unique Tropic Air's heli safaris and air charter flights are!
In addition to running our Instagram, Tik Tok and Facebook pages, Joe creates short promo films for our helicopter safaris, and documents events such as orphan-elephant rescues, the Safari Rally and the 10-to-4 mountain bike challenge for which Tropic Air is the title sponsor.
Joe aspires to be a National Geographic Explorer to share stories about our mountains in Kenya, their wild ecosystems and their value to communities living and depending on them.