Tiny baby ele rescue
Apr 30, 2018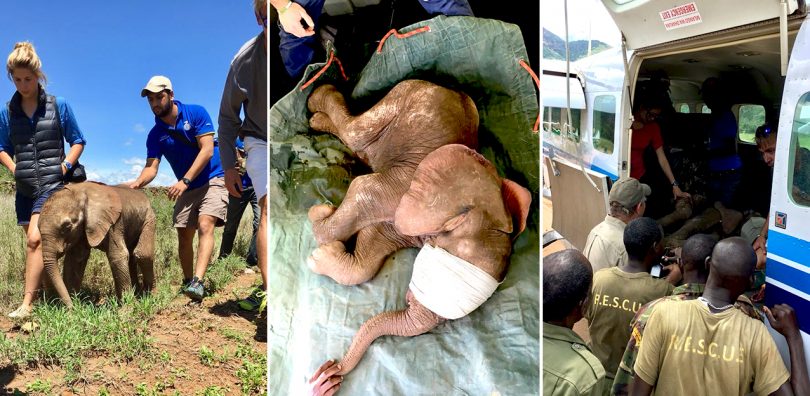 This tiny baby elephant was abandoned by his herd, likely separated due to the heavy rains which have hit northern Kenya, and recharged the seasonal rivers.
Believed to be just a month old, and in great health, he was spotted roaming alone by the rangers of Loisaba Conservancy, who together with support from the 51 Degrees rapid response team headed by Batian Craig, and Northern Rangelands Trust, took great effort to relocated his family, but sadly in vein.  The Reteti Elephant Sanctuary (R.E.S.C.U.E) in Samburu was alerted to expect his arrival, and Tropic Air mobilised its Cessna Caravan to airlift him 100km to his new home where he has now joined several other baby elephants and will eventually be released back into wild herds.
We'd like to thank all the people in northern Kenya who remain committed to wildlife conservation and never falter to step in and help when needed. Thank you as always to the rapid response team, and to Reteti for giving these babies a second chance. Thanks mostly to Loisaba whose 56,000 acres is a natural safe haven for a multitude of wildlife.