New heli for Tropic!
Feb 6, 2018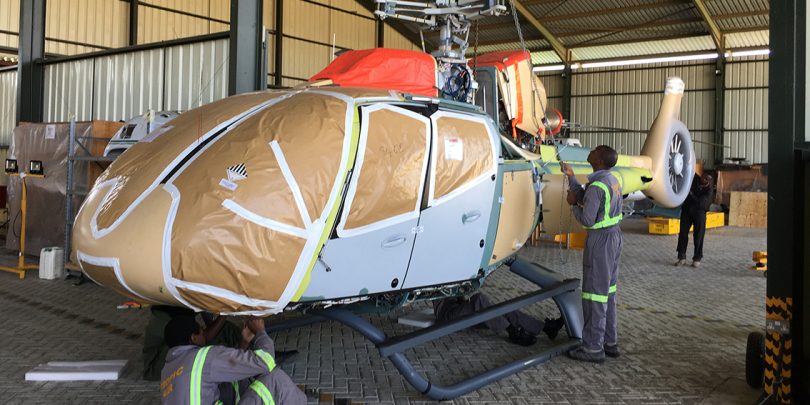 Expanding Tropic Air's helicopter capabilities with this brand new Airbus EC130T2 helicopter – a great addition to our existing fleet of AS350B3's.
It has 6 passenger seats, larger roomy cabin, latest technology and superb operational performance .. accommodating large groups for our safaris in extreme comfort, and also ideal for Casevac and Medevac support.
Thanks to our engineering team, who are doing an incredible job of putting it together in our hangar at Nanyuki Airfield, headed by JD Verdet.